Aston Martin V8 Vantage
PARKING SENSOR PDC LATE TYPE STAGGERED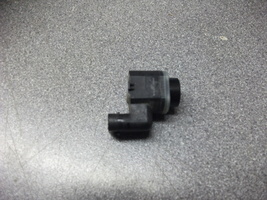 NOTE THERE ARE 4 TYPES, 90 DEGREE AND STAGGERED, BOTH TYPES COME AS EARLY(LARGE)OR LATE(SMALL) PLEASE SEE OUR OTHER LISTINGS.
ALL YEARS OF RAPIDE AND RAPIDE S USE THIS AS INNER ON FRONT AND REAR - 4 IN TOTAL.
DBS - ALL YEARS AND MODELS, THIS IS USED AS INNER AT REAR - 2 IN TOTAL.
DB9 2011 ON WITH FACELIFTED FRONT BUMPER USE THESE AS OUTERS ON THE FRONT BUMPER ONLY - 2 IN TOTAL.
V8 VANTAGE USES THESE ON S MODELS (V12 STYLE BUMPERS ABOUT 2011 ONWARDS) FRONT AND REAR AS INNERS ONLY -4 IN TOTAL.
ALL YEARS OF V12 VANTAGE USE THIS AT FRONT AND REAR INNERS ONLY - 4 IN TOTAL.
ALL CARS USE A TOTAL OF 4 SENSORS PER BUMPER.
YOU MAY ALSO NEED THE 'DECOUPLING RINGS' IF MISSING, SEE OUR OTHER ITEMS.
Condition: USED