Aston Martin DB9 2004 - 2012
MAIN POWER AMPLIFIER LINN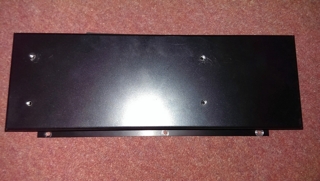 EARLY MODEL LINN POWER AMP USED UP TO VIN ENDING 09110
NOTE THERE ARE 3 POWER OUTPUTS REFFERED TO AS LEVELS BY ASTON MARTIN.
THIS IS FOR A LEVEL 3 POWER AMP THE MOST POWERFUL, THE PART NO VARIES DEPENDING ON BUILD DATE, 6G43-18C808-CF WAS LAST VERSION, THE FIRST DIGIT CAN BE A '4' AND THE LAST CHARACTER IS UNIMPORTANT HOWEVER THE SECOND TO LAST CHARACTER IN THIS CASE 'C' DEFINES IT AS LEVEL THREE. THESE ARE NO LONGER AVAILABLE OUTRIGHT FROM ASTON MARTIN ONLY EXCHANGE THE PART NO ON AN EXCHANGED ITEM WOULD BE 091665
LAST LISTED OUTRIGHT BY AML IN 2009 WITH A PRICE OF £5727.08
NOW ONLY AVAILABLE AS AN EXCHANGE UNIT, REQUIRES YOUR OLD UNIT TO BE EXCHANGED - MUST BE SAME LEVEL.
PRICE BELOW ASSUMES YOU SEND IN YOUR OLD UNIT BEFORE WE DESPATCH THE EXCHANGE ITEM, IF YOU PREFER TO GET THE NEW AMP FIRST WE CAN ARRANGE TO TAKE A DEPOSIT FROM YOU OF £1500.
SPECIAL ORDER ITEM ALLOW 3 DAYS.

Condition: EXCHANGE