Aston Martin V8 Vantage
ARM & BUSHING REAR SUSPENSION UPPER LEFT 6G33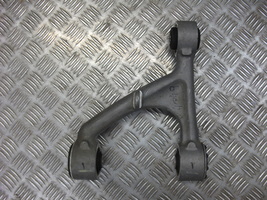 NEW GENUINE ASTON MARTIN TOP WISHBONE
ARM & BUSHING ASSEMBLY REAR SUSPENSION UPPER LEFT WISHBONE.
FITS DB9 FROM 10.7 MODEL YEAR COUPE AND VOLANTE. ALL ZAGATO.
ALSO V8 VANTAGE COUPE FROM 2009 TO 2012.25 AND ALL V8 VANTAGE ROADSTERS BEFORE 2012.25 MODEL YEAR, DOES NOT FIT ANY V8 VANTAGE FITTED WITH SPORTS PACK SUSPENSION.
PART NO BEGINS 6G33-**** THIS NUMBER IS ETCHED IN YOUR OLD WISHBONE BUT BE WARNED IT IS VERY DIFFICULT TO FIND DUE TO BEING IN TINY LETTERS & VERY SHALLOWLY ETCHED IN, THE ARM NEEDS TO BE CLEAN ENOUGH TO EAT OFF BEFORE YOU WILL SEE IT!
Condition: NEW