Aston Martin One-77
LIMITED SLIP DIFFERENTIAL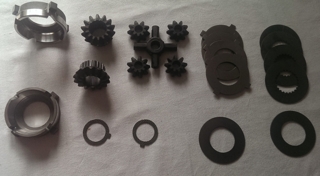 LTD SLIP DIFF - FITS ALL MODELS AND YEARS.
NEW GENUINE PARTS, WE ONLY HAVE A FEW OF THESE AVAILABLE AND THERE WILL BE NO MORE ONCE GONE AS ASTON HAVE STOPPED THE MANUFACTURER FROM SUPPLYING THEM.
INCLUDES ALL PARTS YOU SEE IN THE FIRST PICTURE, THAT INCLUDES ALL PLANET GEARS, RAMPS & FRICTION PLATES.
Condition: NEW